More than likey, if you are a quilter, crafter or sewist, you have heard of Riley Blake Designs.
When they debuted their first collection, Just Dreamy in 2009, the goal of Riley Blake Designs was to work with local designers to bring beautiful designs to the industry and create fabrics that expressed cheerfulness, freshness, playfulness, and charm.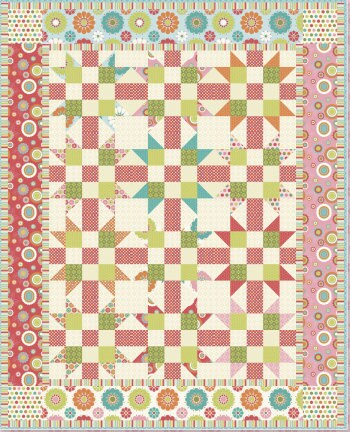 Based in Alpine, Utah, Riley Blake Designs prides themselves on their high-quality fabric, superb customer service, and ability to inspire quilters, sewists, and makers all around the globe.
Here at Apothecary Fabrics, we are proud of their promise to partner with outstanding local and international artists in order to continue upon their success as a leading fabric design house and manufacturer. 
Their stunning prints and solids reflect a contemporary feel for color, resulting in versatile fabrics for quilting, apparel creation, and home decor. We couldn't be happier about our decision to partner with Riley Blake Designs in order to bring you the finest in modern fabric choices.
Click here to check out the latest from Riley Blake Designs.