Many sewists second-guess their instincts when it comes to picking out fabrics for a project.  It can be a hard choice to make as there's no definitive right or wrong answer when matching textiles and such a wide array of materials to choose from is available.
Obviously, some combinations look more eye-appealing than others.  Color theory, the size of the project, and the way the fabric prints work against each other all have an impact on the finished look.
Fabric designers release curated collections that consist of complementary patterns, colors and themes.  This makes it easy to pick and choose with the knowledge that your colors and motifs will work well together.
That being said, you should be aware of what print styles work best together.  
Take a look at the Woodland Spring collection released by Riley Blake Designs below.  There are 18 different prints within the collection, making it easy to design a sewing project.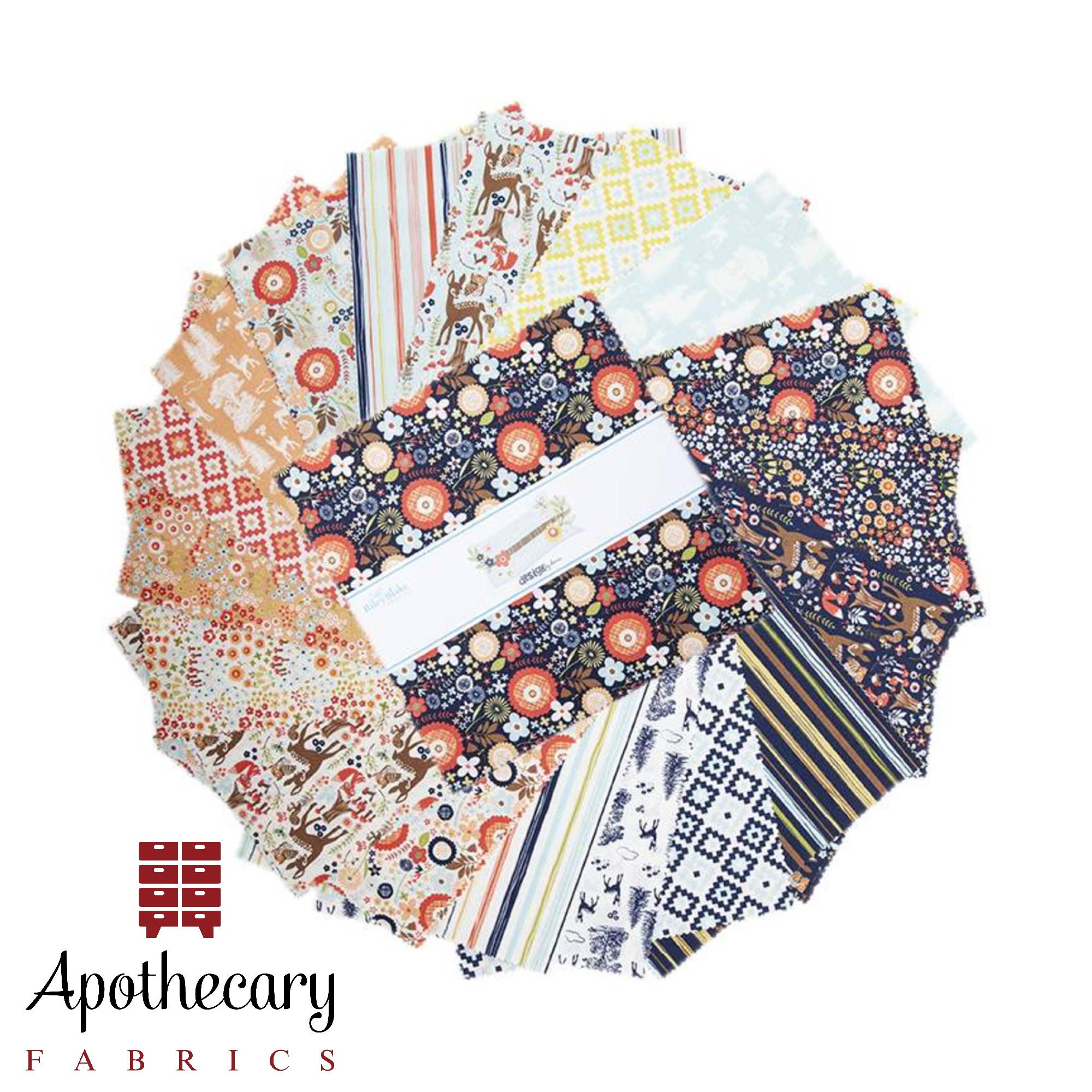 When choosing three fabrics for a project, first, choose a large print to begin.  Next, pick a smaller print that complements the main piece.  Finally, add a geometric, stripe, check, dot, or solid print to break up the solidarity of the two other prints.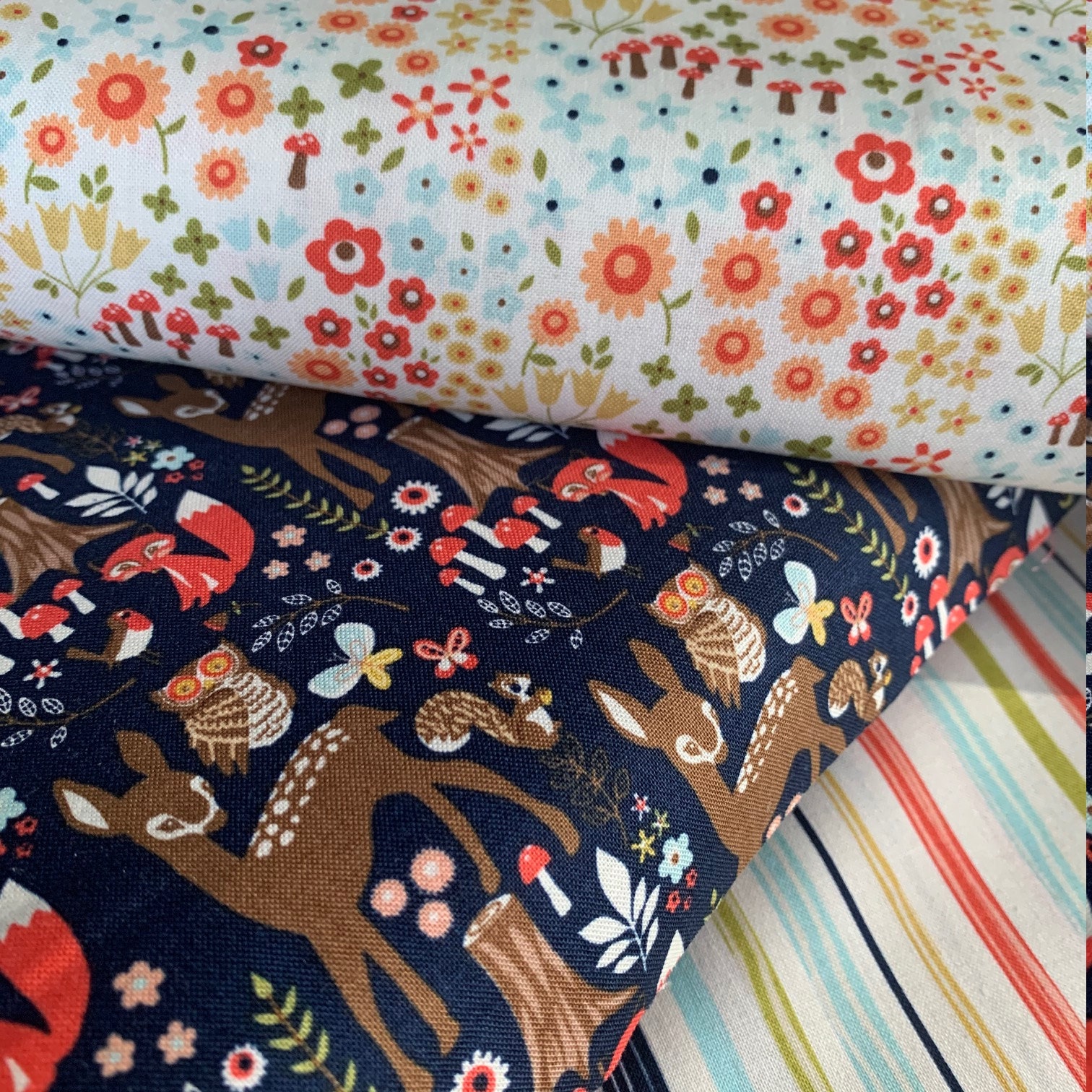 Determining what fabric to use on what part of the pattern is also important.  More times than not, using the largest print on the biggest pattern piece works well.  (Example:  If you were making a girl's dress with the above bolts, the navy deer fabric would look quite appropriate as the skirt.)
This is something you can play with as you develop your own style and creative signature.
You can't go wrong when you follow these formulas:
THREE FABRIC PROJECT:
One main fabric with large print
One secondary fabric with smaller print
One complementary fabric with geometric, dot, stripe, houndstooth, checker, or solid print.
TWO FABRIC PROJECT:
One main fabric with large or medium print
One complementary fabric with geometric, dot, stripe, houndstooth, checker, or solid print.
ONE FABRIC PROJECT:
If you are completing a sewing project that utilizes only one fabric, make sure and unroll the fabric from the bolt then stand back to observe.  Does the fabric make your eyes squint or does it appear wavy?  Sometimes, smaller print in large quantities can play tricks on the eyes.
If this occurs, try and break up the monotony with a solid or complementary fabric.
Below you will find examples of fabric-matching from remnants I had on hand in the sewing studio.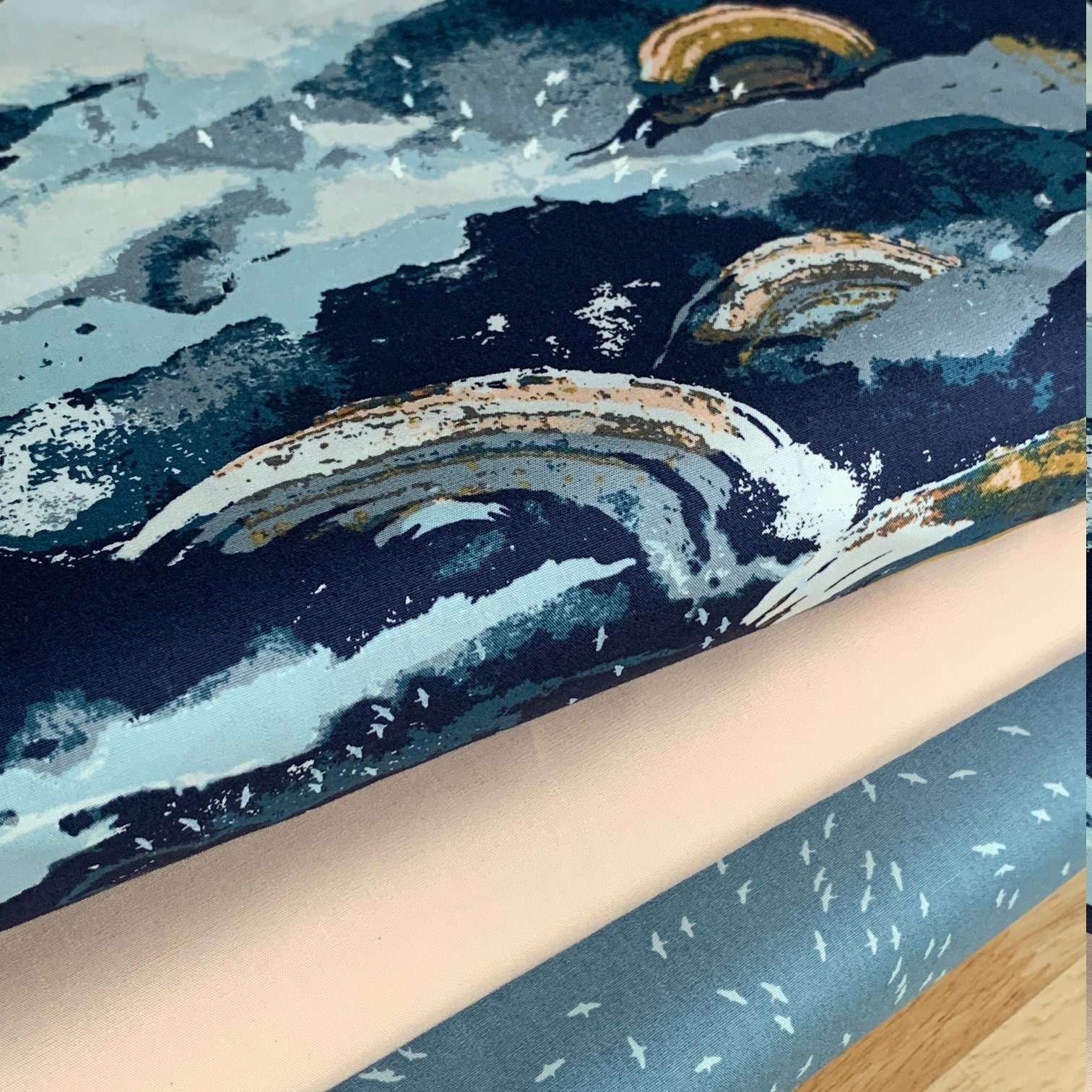 Art Gallery Earthen | Sweet Macademia Solid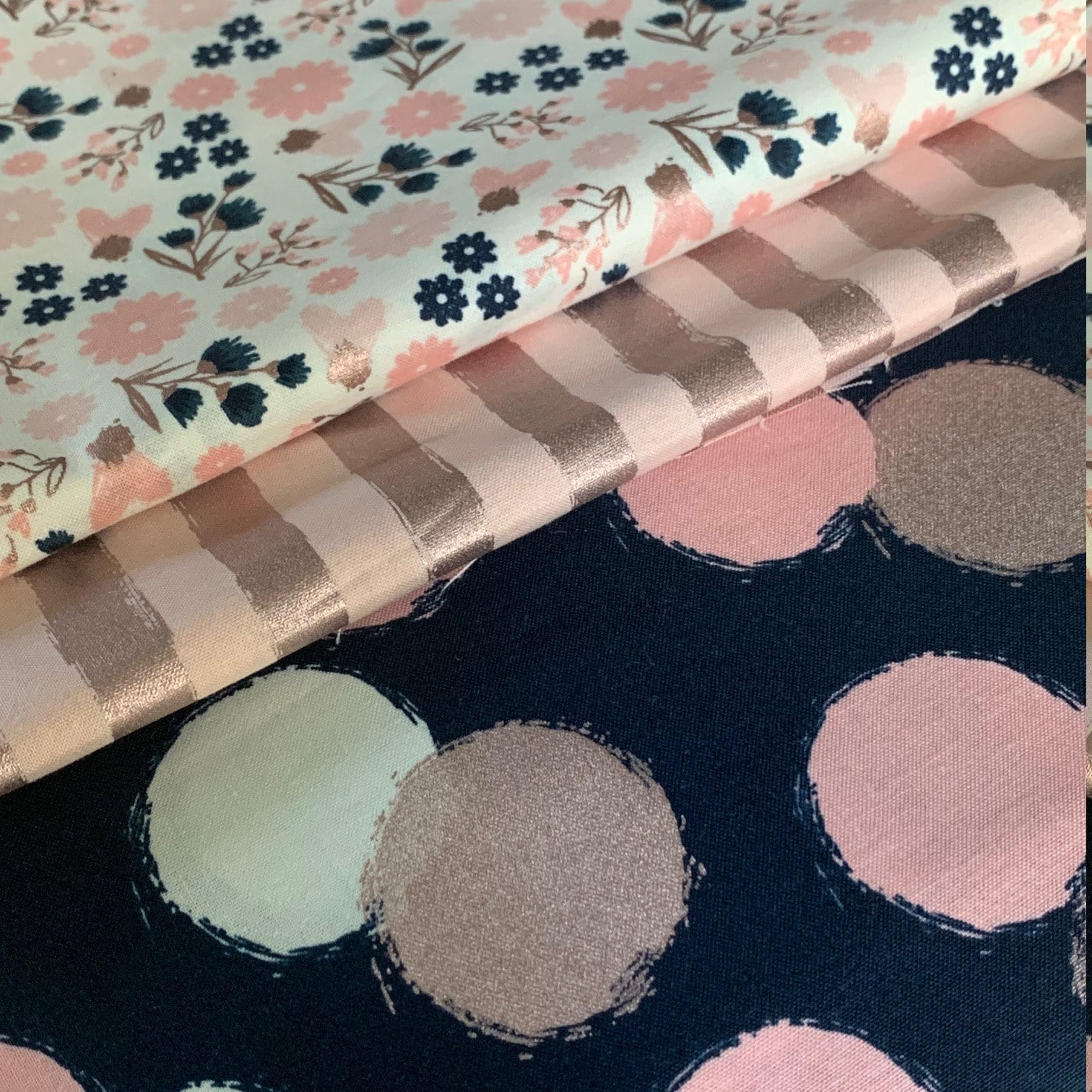 Riley Blake Designs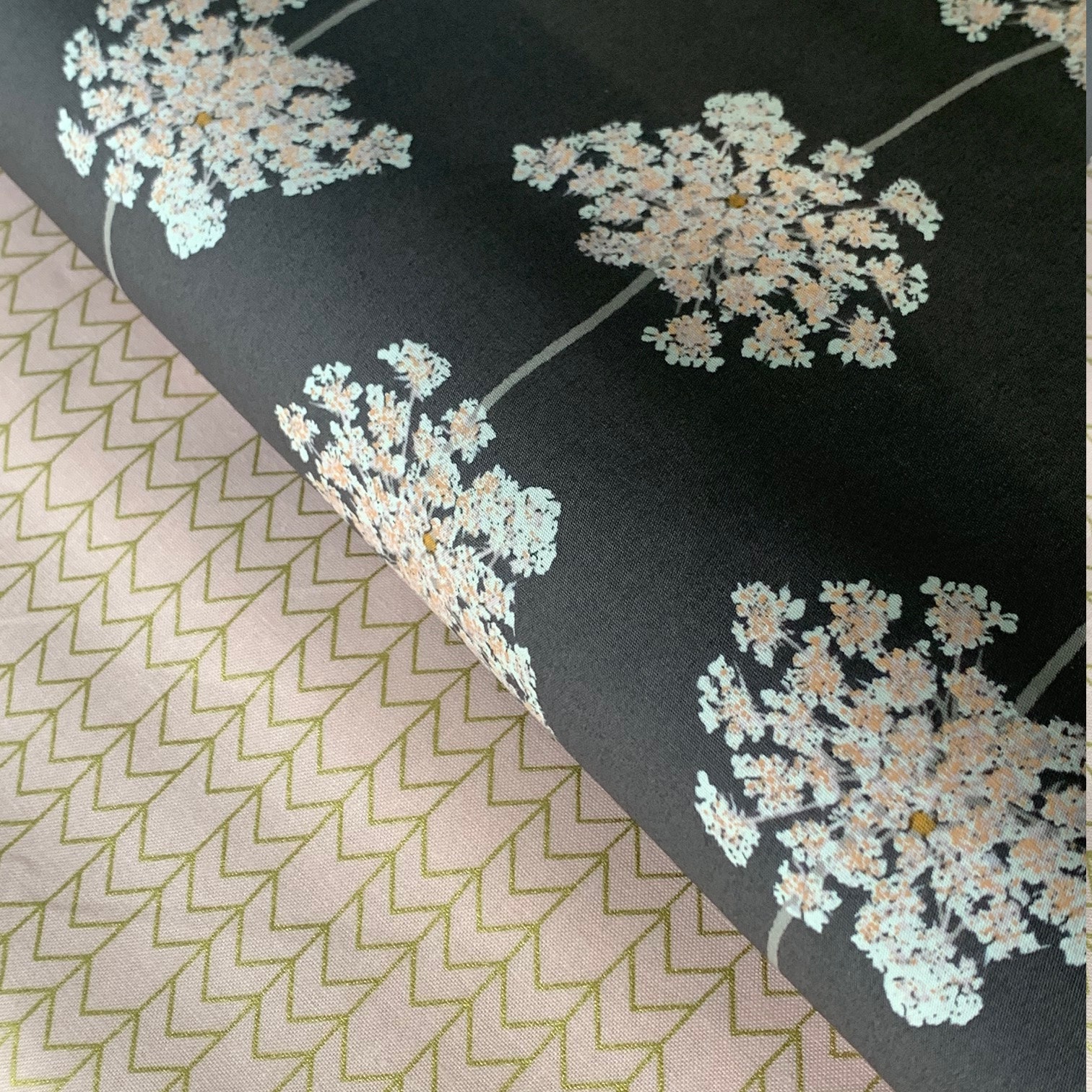 Riley Blake A Little Bit of Sparkle | Art Gallery Earthen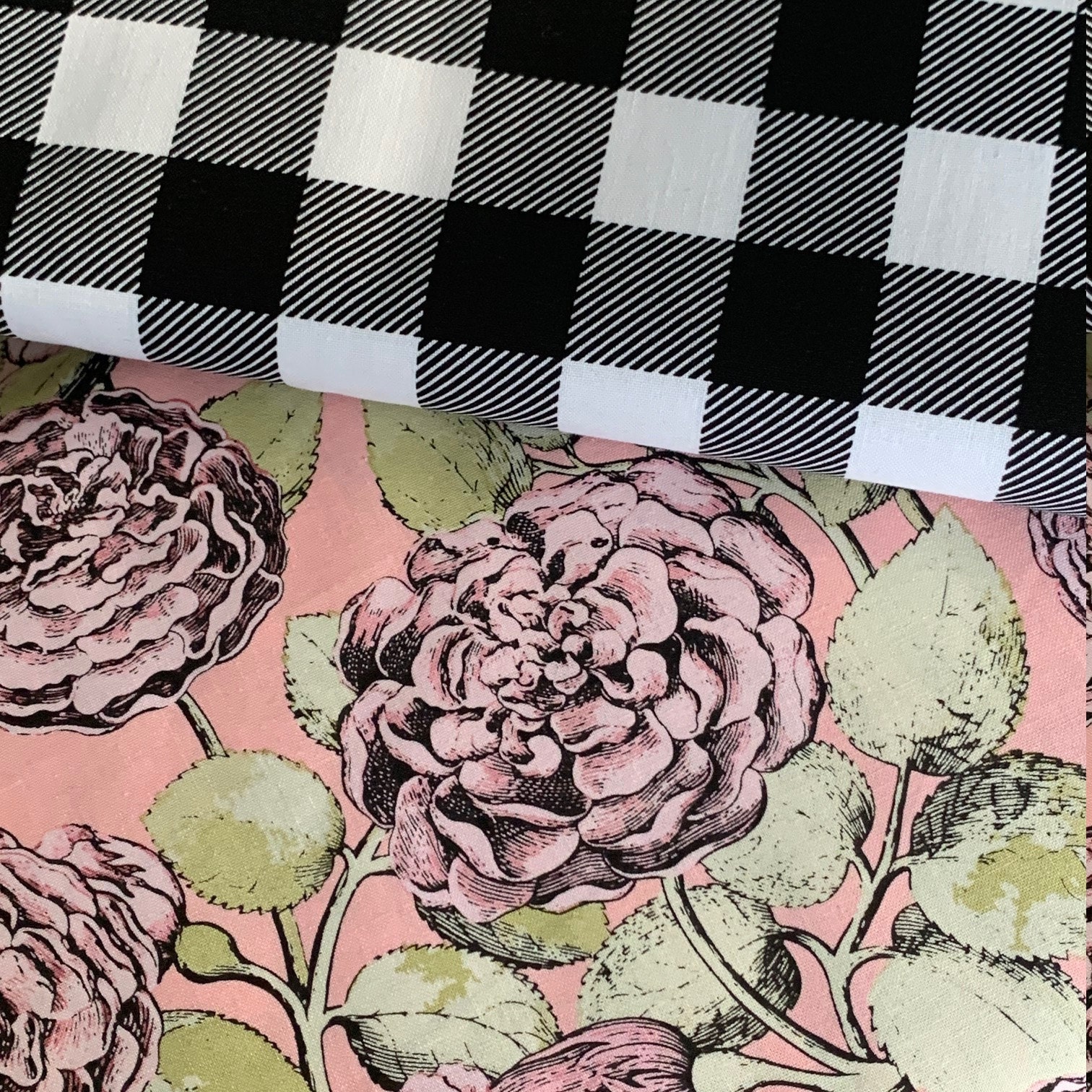 Riley Blake Designs Sweet Stems & Modern Farmhouse Black Buffalo Check
The possibilities are endless when it comes to combining fabrics to create a unique look.  Trust your instincts as an artist and don't be afraid to try eclectic combinations while you bring to life your own signature style.
For more sewing tips and tricks, join Apothecary Fabric's Facebook group here.